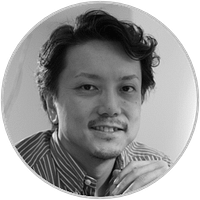 Kazuki Saito
Senior consultant, Performance Works International
Kazuki "Kaz" Sato is an independent business consultant with main focus on branding and marketing.  His own brand concept is to transform business issues into business inspirations.  Hence, the Business Inspirator.
As a strategically minded consultant, Kaz has about 15 years of experience in advertising where he gained his skills in negotiation, project management, and business presentation.  He has also successfully implimented internal transformation programs within Profero and JWT, playing the roles of program creator and facilitator.  Those successful programs are founded on his prior experience as OJT trainer for junior account executives at Publicis and DDB.
Kaz has also facilitated corporate training programs on such topics as negotiation and presentation.  As a Japan METI Certified Consultant, he has given lectures on new brand development and cross-cultural communications for various municipal chambers of commerce and several business conferences.  He has also created and facilitated internal transformation programs for ad agencies.